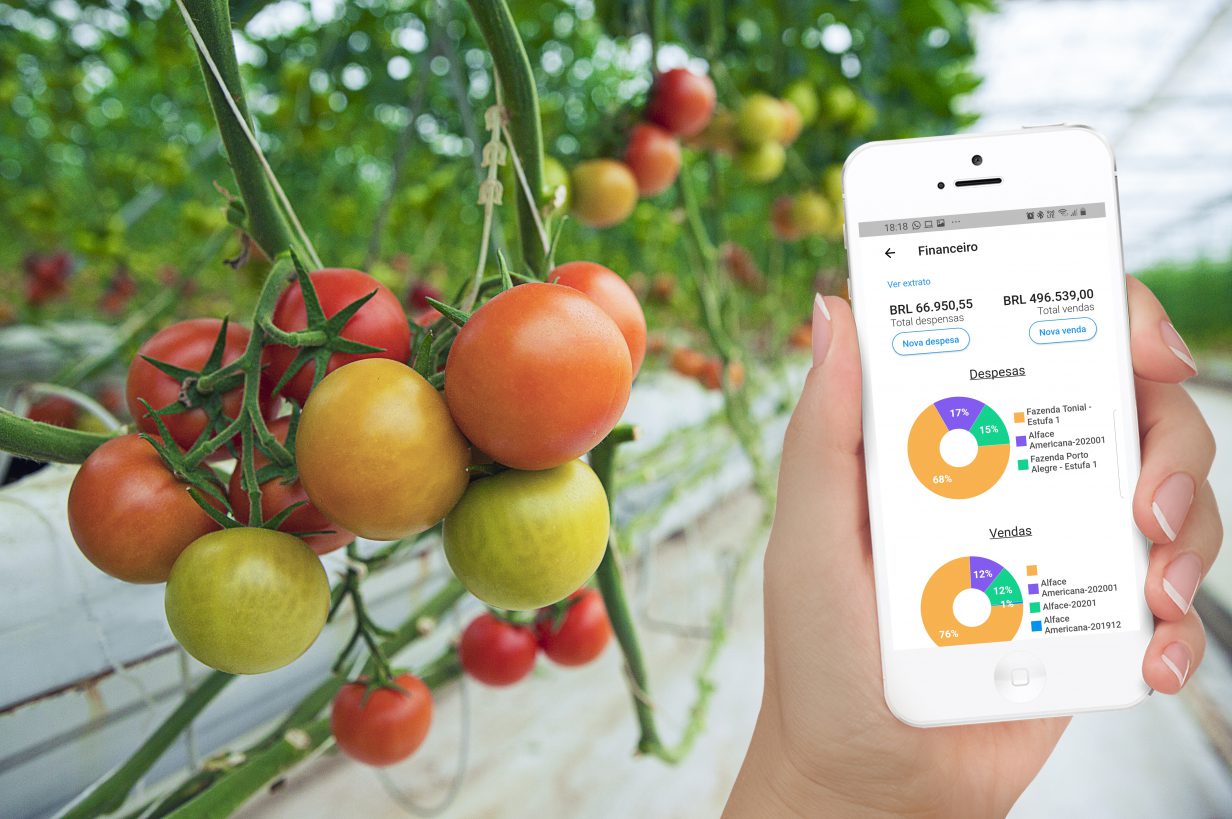 FIELD FINANCIAL MANAGEMENT
Financial management allows the correct administration of financial resources, which makes it possible to strengthen the organization and consequently provides its growth and the possibility of making new investments.
Financial management allows the correct administration of financial resources, which makes it possible to strengthen the organization and consequently provides its growth and the possibility of making new investments.

Currently, with the political, economic and health crisis in place, there is an urgent need for rural producers to have a structured and organized financial base,thus sustaining one of the activities that have the most economic and social importance for the country. Therefore, the farmer needs to adapt to significant changes in the sector, which is becoming increasingly competitive while the profit margins get smaller.

With that, the administration of the agricultural property is essential. Not an easy task that requires knowledge from the producer and the adoption of technologies that facilitate his work. Financial management is a fundamental item of rural management,as it is closely linked to the success of the enterprise's management.
What is the importance of rural financial management?
Regardless of the size of the rural property, financial management allows the correct administration of financial resources, which makes it possible to strengthen the organization and consequently provides its growth and the possibility of making new investments

Important decisions can be made based on efficient financial management, such as: acquisition of machinery, acquisition of inputs and pesticides, cost reduction, construction of infrastructure, hiring of new employees, etc.

Knowing the costs, the profitability of the activity, estimating profit prospects and carrying out interventions for the efficient use of available resources are possible with financial management, and so the property profitability increase.

Businesses that are unaware of their costs, budget and cash flow are more likely to fail. Indebtedness, decapitalization, rising financial costs, low profit margins, unnecessary investments, shortages and rising input costs are some of the risks that can be circumvented by good financial management.
Common mistakes in rural financial management
Some problems that are apparently simple, but very common, can be avoided and contribute to a more efficient financial management of rural business.

In a case study of a family property of strawberry cultivation in a greenhouse, without financial management methodology, the profitability of production was 41.4% and the average profitability was 2.49% (SPRANDEL, 2018).
Although the economic indicators show that the activity proved to be economically viable, the adoption of better management, avoiding errors that burden production could contribute to increasing the financial profitability of the rural business.

Therefore, it is important to avoid potential risks to profitability to ensure its success. Some of the common problems are:
Mixing the accounts of the rural company with the personal: very common in rural areas, it is a very harmful process, as it burdens the cash flow and can compromise the company's operation. The ideal is to stipulate a monthly withdrawal amount (pro-labore).

Do not follow the cash flow: keeping the cash flow updated is to know the available financial resources, that is, how much revenue was generated and the amount that is being allocated to expenses. It provides elements that can support the planning and decision-making process. fluxo de caixa atualizado é conhecer os recursos financeiros disponíveis, ou seja, o quanto de receita foi gerado e o montante que está sendo destinado às despesas. Fornece elementos que podem subsidiar o processo de planejamento e tomada de decisões.

Lack of organization of invoices and payments: different functions in rural administration make it difficult to organize accounting documents and deadlines for payments can be overlooked, which contributes to the payment of late fees, increasing costs. Automation and the use of virtual management systems can solve this problem.

Lack of inventory control: it is common to find an imbalance between necessary items and stopped items. It is important to replace the missing items and not leave input unused, as it is an investment amount that could be used for other purposes.

Absence of a financial management system: in addition to several companies not having a rural financial management system, which is already a negative point for the entrepreneur for working in the dark, some have rudimentary systems that are costly, such as spreadsheets. The adoption of automated software brings time optimization and faithful movement control.
Efficient financial management
In order for these problems to be avoided and the success of the rural enterprise guaranteed, it is necessary to invest in some actions aimed at understanding the market in which it operates and even defining the future of the business.
Some actions can be taken to facilitate the company's financial management, such as:
Planning
Prepare a plan defining objectives and goals and drawing strategies for these to be achieved.
The reduction of operating costs and possible investments are part of this action. To do this, it is necessary to map costs and define metrics to monitor the results of the actions taken.
Budget
Prepared with the planning, it allows the general view of the business and identifies which sectors are most important in the enterprise.
Cash flow monitoring is of great importance in this regard. Because, through it, the farmer controls the necessary investments, without putting the health of his business at risk.
Financial tools
Including the other two actions, the adoption of financial tools facilitates the life of the property manager, enabling the control of the budget and the implementation of strategic planning.
Automated software helps control, for example, cash flow in real time, tracking all cash inflows and outflows.
Resumindo:
São alguns dos elementos indispensáveis para uma gestão financeira eficaz:
• Controle eficiente do fluxo de caixa;
• Gestão ativa dos pagamentos e cobranças;
• Acompanhamento e gestão constantes do capital de giro;
• Controle da emissão e organização das notas fiscais;
• Controle de estoques;
• Apuração periódica dos resultados.
A gestão financeira tem extrema importância em empreendimentos rurais que querem se manter sólidos no mercado do agronegócio atual. Assim, a adoção de tecnologia facilita a implantação de ações estratégicas e simplifica todo o processo, gerando ganhos para a empresa.

Softwares específicos para esse fim permitem a emissão de relatórios e informações que podem ser utilizadas estrategicamente no planejamento da empresa rural como um todo e igualmente garantindo o sucesso da gestão financeira. Pensando nisso, o aplicativo Hortify ajuda o produtor a gerenciar todas as despesas e vendas, gerar relatórios e balanços mensais e anuais para acompanhar o desempenho financeiro do negócio.
By: Jennifer Stefani Meira da Silva – Engenheira agrônoma, mestranda em fitopatologia pela Universidade Federal de Lavras